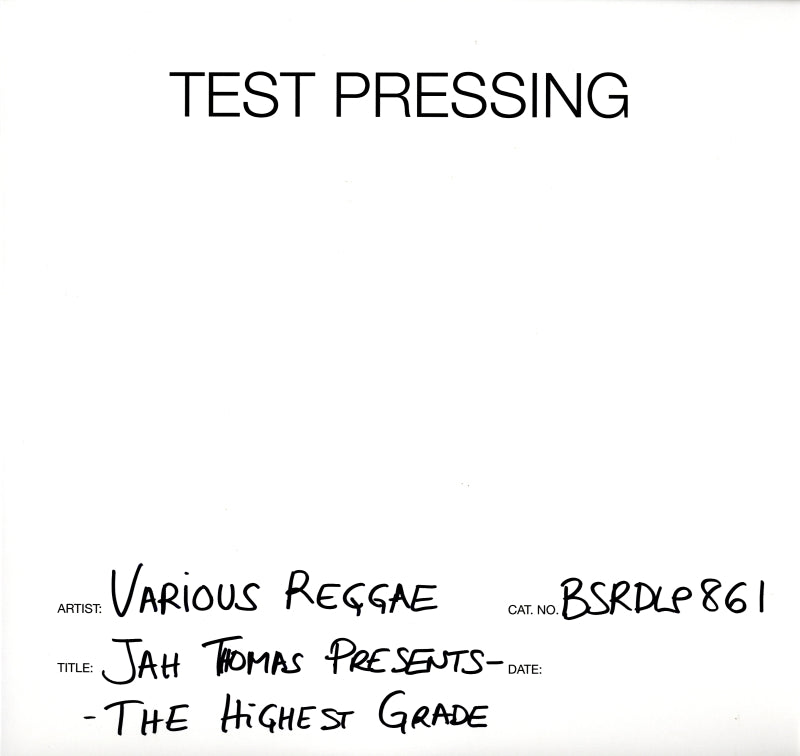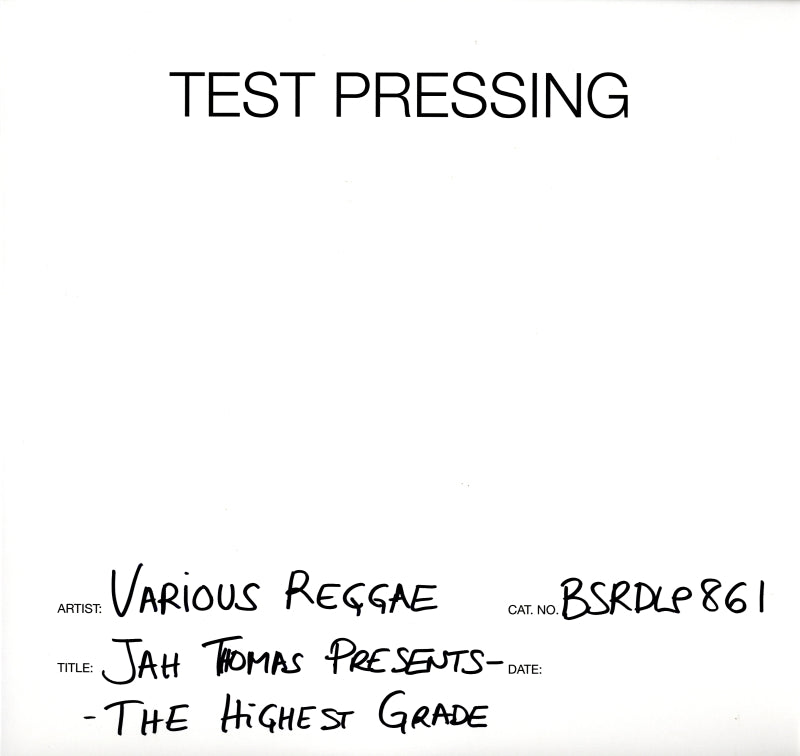 Various Reggae
Jah Thomas Presents - The Highest Grade-Burning Sounds-2x12" Vinyl LP Test Pressing-M/M
Artist: Various Reggae
Title: Jah Thomas Presents - The Highest Grade
Label: Burning Sounds
Cat No: BSRDLP861
Format: 2x12" Vinyl LP
Country: UK
Released: 2023
Sleeve Grade: M
Vinyl Grade: M
Test Pressing with white outer sleeve.
Limited to 1 per customer.
Quality may vary.
Tracklisting:
A1. Junior Moore - I Need High Grade (3:28)
A2. General Trees - Bring The Herb Come (3:29)
A3. Nemo - Highest Grade (3:43)
A4. Lone Ranger - High Grade Stash (3:43)
B1. Triston Palmer - Joker Smoker (3:28)
B2. Anthony Johnson - What Kind Of Herb (3:05)
B3. Johnny Osbourne - Bring The Sensie Come (3:33)
B4. Ranking Trevor - Bun It Till It Done (3:45)
C1. King Rolex - Pass Me The Weed (2:43)
C2. Jah Thomas & Junior Moore - Herb Fe Free (3:45)
C3. Terry Butler - Gi Me The Sensiemania (4:14)
C4. Bobby Melody - Low The Sensie Man (3:20)
D1. Jah Thomas - Please Mr Officer (2:56)
D2. Lee Van Cliff - Chalice Afi Lite (3:22)
D3. Early B - Ganja Man (3:21)
D4. Jah Thomas - Liquid Brass (3:46)
Our vinyl are visually inspected under strong light. Check out our Grading Guidelines for more details. If you are not 100% happy for any reason with your purchase, we have a money back guarantee. If you have any questions, please don't hesitate to contact us and we will be happy to answer your queries.