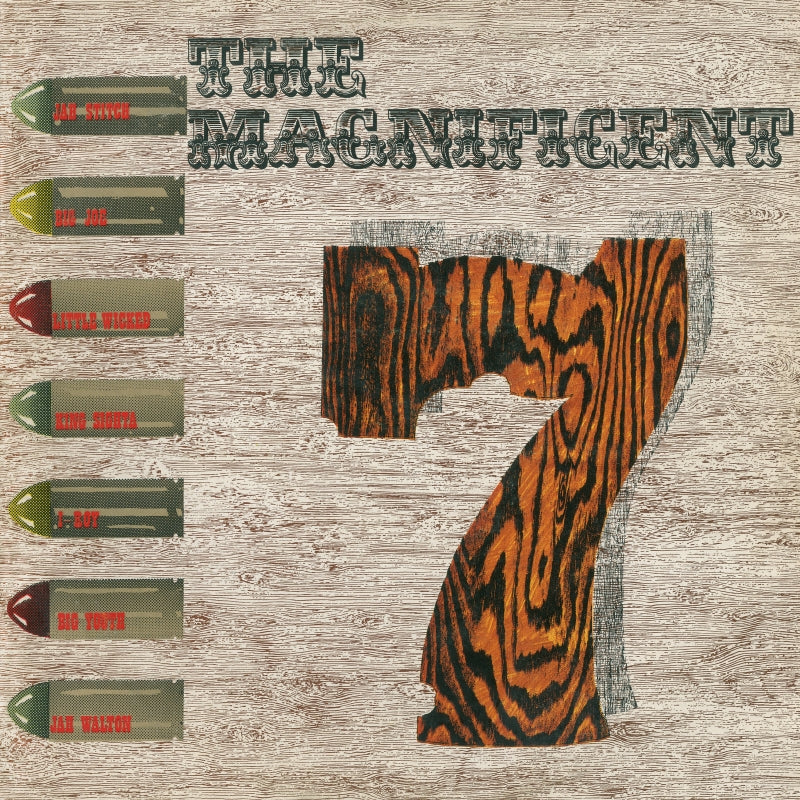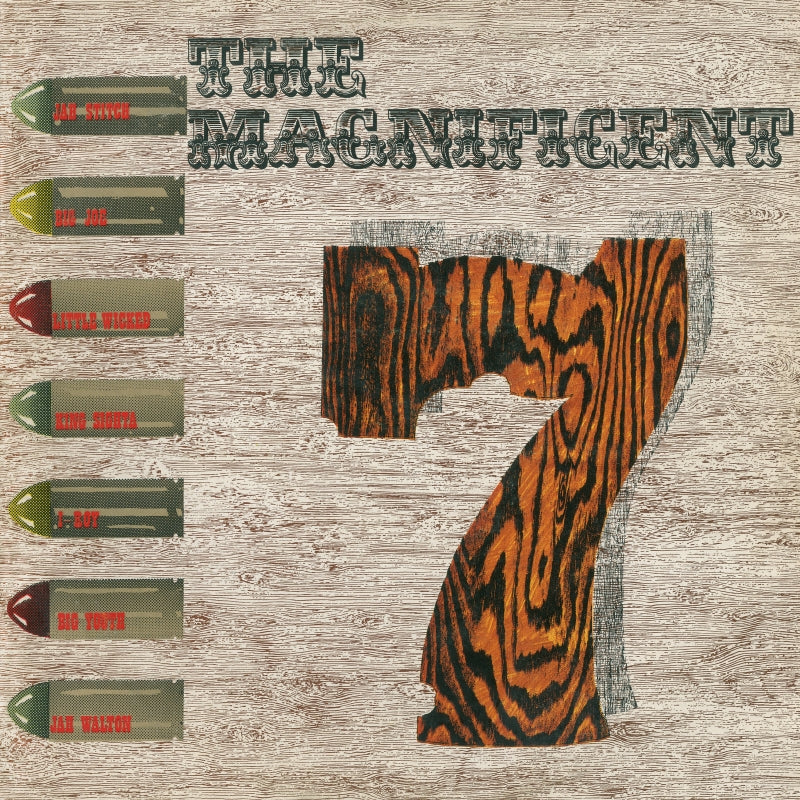 Various Reggae
The Magnificent 7-Burning Sounds-Vinyl LP-M/M
5036436134328
Artist: Various Reggae
Title: The Magnificent 7
Label: Burning Sounds
Cat No: BSRLP860
Format: Vinyl LP
Country: UK
Released: 2023
Sleeve Grade: M
Vinyl Grade: M
'The Magnificent 7' features the work of some of the heaviest deejays of the period, inspired by the tenets of Rastafarianism, extolling the virtues of living upright in those dread times. Opening with Jah Walton who would go on to greater success as Joseph Cotton in the nineties, followed by Big Youth who had made some of his earliest records with Phil Pratt. I Roy, Jamaica's most literate and articulate deejay, steps forward with two big hits, 'Ital Dish' and 'Musical Air Raid' before two tracks from King Sighta, a young deejay who apparently lost an eye in a factory accident, and who released the eponymous 'King Sighter The One Eyed Giant' album on Terminal that year. Very little is known about Little Wicked, but Big Joe recorded extensively during the seventies for Studio One, Harry Mudie's Moodisc Records and many other top producers although this is his sole recording, released on Chanan Jah in London, for Phil Pratt. The set concludes with Jah Stitch, deejay for Tippertone and Black Harmony sound systems, with another big hit, 'Evilest Thing'.
Tracklisting:
A1. Jah Walton - The Seed You Sow
A2. Big Youth - Love Jah Jah Children
A3. I-Roy - Ital Dish
A4. I-Roy - Musical Air Raid
A5. King Sighta - Master Off All
B1. King Sighta - Shining Star
B2. Little Wicked - Sister Sheron
B3. Big Joe - Natty Love
B4. Jah Stitch - Evilest Thing

Our vinyl are visually inspected under strong light. Check out our Grading Guidelines for more details. If you are not 100% happy for any reason with your purchase, we have a money back guarantee. If you have any questions, please don't hesitate to contact us and we will be happy to answer your queries.