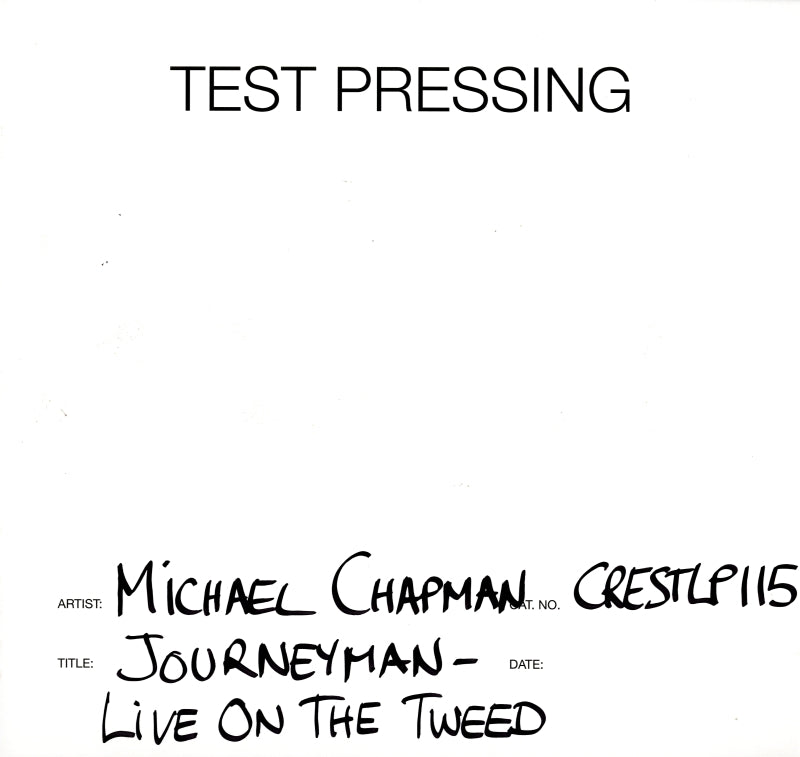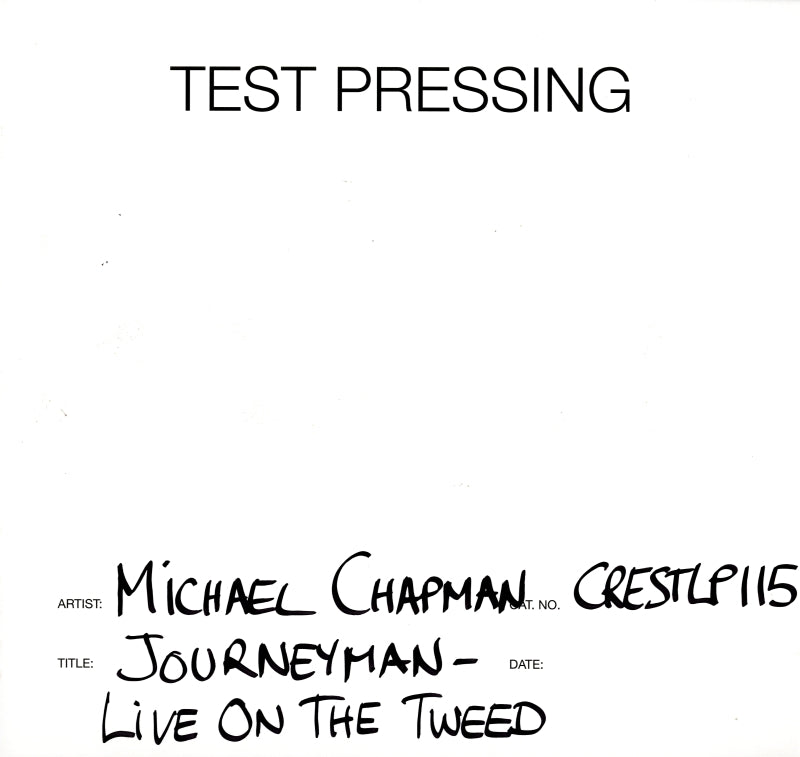 Michael Chapman
Journeyman - Live On The Tweed-Mooncrest-Vinyl LP Test Pressing-M/M
Artist: Michael Chapman
Title: Journeyman - Live On The Tweed
Label: Mooncrest
Cat No: CRESTLP115
Format: Vinyl LP
Country: UK
Released: 2023
Sleeve Grade: M
Vinyl Grade: M
Test Pressing with white outer sleeve.
Limited to 1 per customer.
Quality may vary.
Bonus DVD not included.
Tracklisting:
A1. Looking For Charlie In Nogales (1:23)
A2. It Ain't So (6:11)
A3. Sensimilia (5:58)
A4. One Time Thing (5:23)
A5. Rabbit Hills (4:50)
B1. The Mallard (5:43)
B2. Ponchatoula (2:52)
B3. Postcards Of Scarborough (4:05)
B4. Anniversary (7:45)
Our vinyl are visually inspected under strong light. Check out our Grading Guidelines for more details. If you are not 100% happy for any reason with your purchase, we have a money back guarantee. If you have any questions, please don't hesitate to contact us and we will be happy to answer your queries.