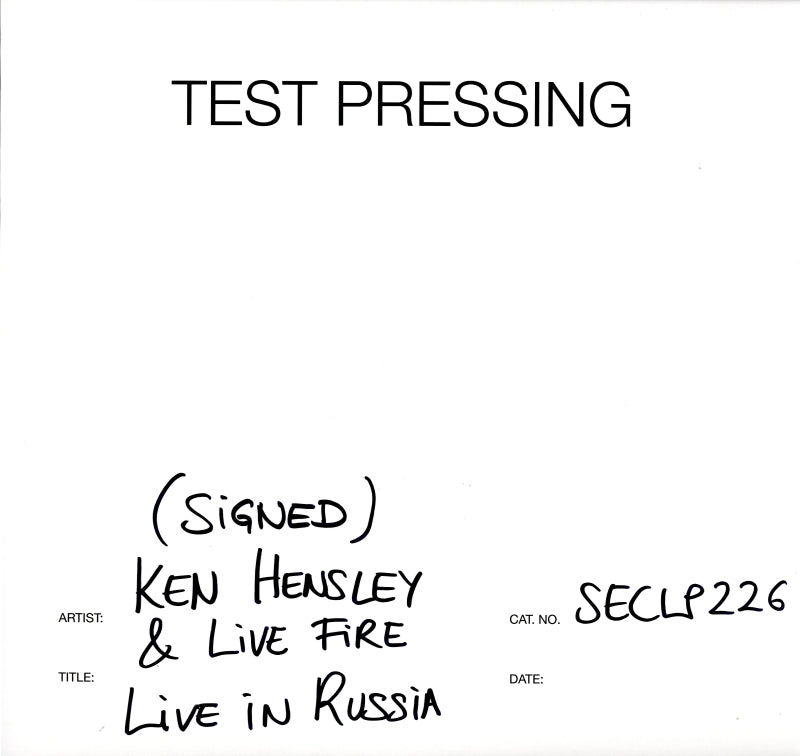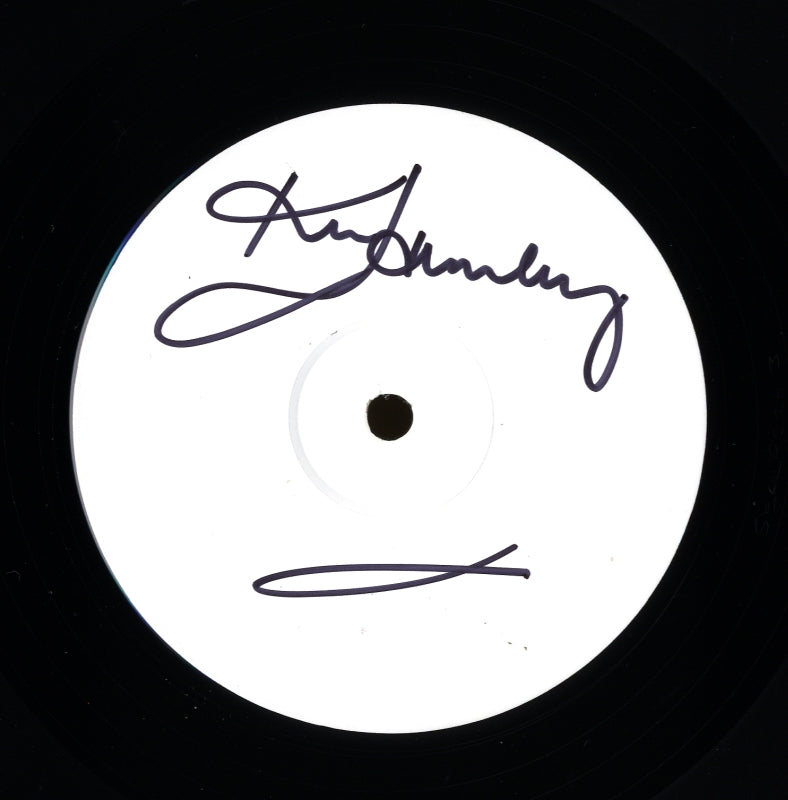 Ken Hensley & Live Fire
Live in Russia-Secret-2x12" Vinyl LP SIGNED Test Pressing-M/M
Artist: Ken Hensley & Live Fire
Title: Live in Russia
Label: Secret
Cat No: SECLP226
Format: 2x12" Vinyl LP
Country: EU
Released: 2019
Sleeve Grade: M
Vinyl Grade: M
Test Pressing with white outer sleeve.
Limited to 1 per customer.
Quality may vary.
Signed on label.
Tracklisting:
A1. The Curse (6.02)
A2. Look At Yourself (4.44)
A3. Circle Of Hands (7.11)
B1. Stealin' (3.51)
B2. Easy Living (2.39)
B3. Sunrise (4.20)
C1. July Morning (11.11)
C2. The Wizard (5.17)
D1. Lady In Black (11.54)
D2. Gypsy (5.06)
Our vinyl are visually inspected under strong light. Check out our Grading Guidelines for more details. If you are not 100% happy for any reason with your purchase, we have a money back guarantee. If you have any questions, please don't hesitate to contact us and we will be happy to answer your queries.