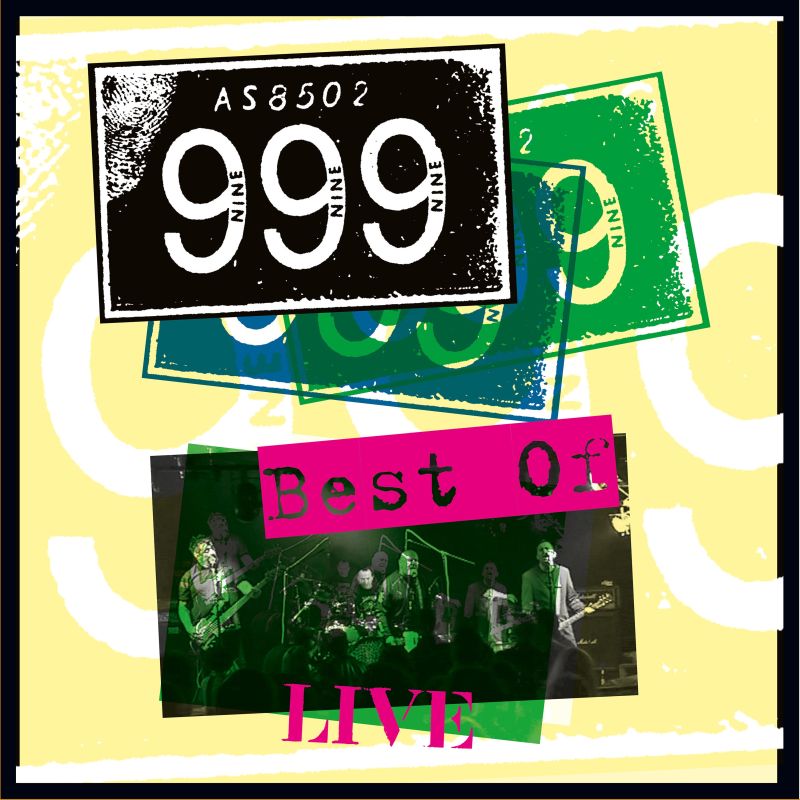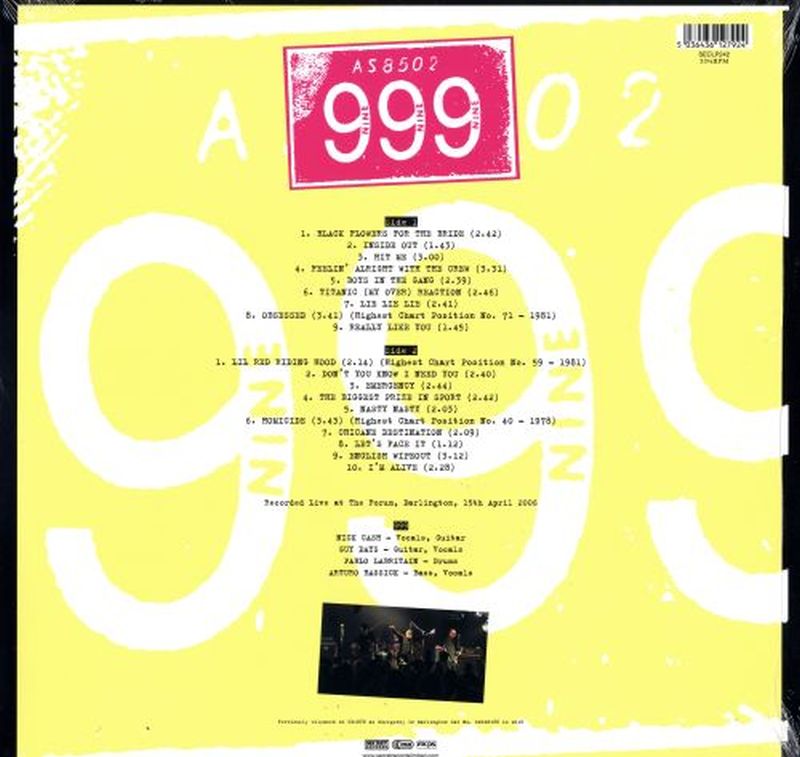 999
Best of Live-Secret-Vinyl LP-M/M
5036436127924
Artist: 999
Title: Best of Live
Label: Secret
Cat No: SECLP242
Format: Vinyl LP
Country: UK
Released: 2021
Sleeve Grade: M
Vinyl Grade: M
Live concert filmed and recorded at The Forum, Darlington, 15th April 2006.

Tracklisting:
A1. Black Flowers For The Bride
A2. Inside Out
A3. Hit Me
A4. Feelin' Alright With The Crew
A5. Boys In The Gang
A6. Titanic (My Over) Reaction
A7. Lie Lie Lie
A8. Obsessed
A9. Really Like You

B1. Lil Red Riding Hood
B2. Don't You Know I Need You
B3. Emergency
B4. The Biggest Prize In Sport
B5. Nasty Nasty
B6. Homicide
B7. Chicane Destination
B8. Let's Face It
B9. English Wipeout
B10. I'm Alive
Our vinyl are visually inspected under strong light. Check out our Grading Guidelines for more details. If you are not 100% happy for any reason with your purchase, we have a money back guarantee. If you have any questions, please don't hesitate to contact us and we will be happy to answer your queries.